This post has been viewed 2888 times
.
Printable Version
Email to a Friend
Subscribe: Email, RSS
Single Mom's Ministry
Posted on Tue, Jul 21, 2015
"Mentoring Class"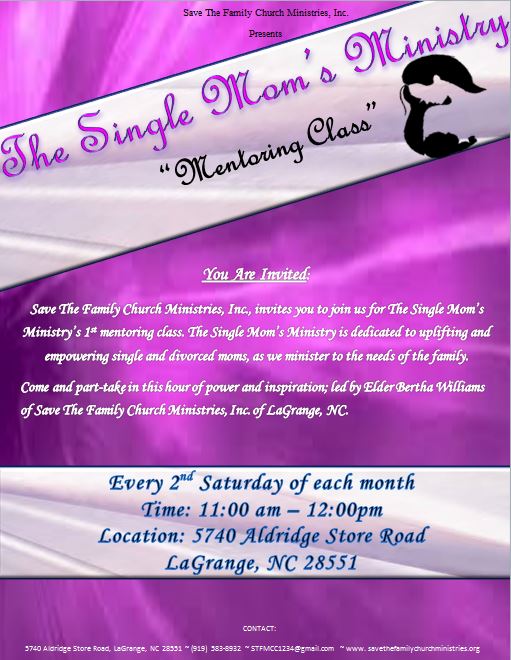 How wonderful your good works for are before the Lord.God Bless,Pastors

Carolyn Mitchell

· 4 years, 9 months ago
God bless you, and may God bless you with abundance of his divine presence.

You must first create an account to post.
---